Last time when I wrote my earlier article (Artificial Intelligence (AI) – Does Ironman's Jarvis inspiring people around?), I was very much excited about the potential of AI and its usage. So I started to learn AI on my own using some spare time during weekends.
Though I have a prior development experience in creating websites and Android apps, still during the initial phase of AI learning, it was indeed a struggling period for me as the AI platforms are quite new and traditionally unexplored. But with some time, I managed to continue my basic learning after going through tons of blogs and YouTube tutorials on this.
I am an android fan for a long time. But one thing always haunted me throughout. That was the limitation of the phone memory and accessing different types of apps all the time for each and every task. Why I have to install so many apps all the time? Why I have to memorize so many username and passwords? Can anything be there like J.A.R.V.I.S which could be able to access ALL the information and provide me the only required one instead. This led me think of a generic solution based on chatbot.
My vision was to create only one interface (like One Ring to rule them all) which would be able to access all the major & most popular applications like Google, Yahoo, Facebook, Wikipedia, YouTube, Newspaper websites etc. So with the AI drive, I chose Messenger chat interface as my first chatbot platform to connect all of them – thus bornMarvin.ai.
With cloud infrastructure strengthening the backbone of Marvin.ai, it started responding super fast to its queries. With much machine learning, functionality improvement, improvised quick replies and menu structures as well as testing thereafter, the upgraded version of Marvin.ai is been launched globally.
With Marvin.ai you don't need to install so many apps in your smartphone. Just one Messenger app would be sufficient to take care of 37 different applications and use them freely. Think of this as the new edge solution for your smartphone where an online virtual agent will help you out all the time. In return? It will cost nothing. Rather your phone will not be clogged up by so many apps and every time you don't have to scratch your head to scroll your screen for finding the desired app to use.
This is altogether a new disruptive tech revolution in industry. The faster the organizations and businesses will approach and embrace this change, the more profit they would gain in the long run. Also this will selectively benefit the companies to compete with their rivals where running a business 24 hr a day is essential and support the customers all the time will cost almost nothing. Huge cost over call centers will reduce with more advancement in this area.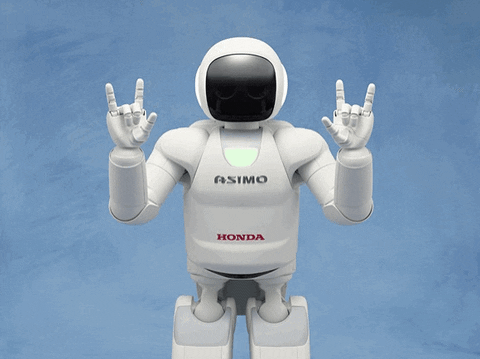 Chatbot is going to be the new business trend in coming couple of years. With advancement of AI, machine learning, IT business cost reduction trend and automation – chatbots are going to emerge like new websites with human touch. They can be introduced in any field, where imagination is only the limit. From customer care support, online shopping, banking support, online hotel, restaurant, flight reservation to booking – they can serve customers instantly without waiting them long in phone queue to get a single piece of information. Already major brands across the world like Amazon, Bank of America, MasterCard, Microsoft, IBM Watson, Dominos, HDFC & ICICI banks are using AI driven chatbots. Hundreds of small and medium national and international companies are embracing low cost automated chatbots for their customer support everyday.
If you are new to botworld, start using one today. Better to start with Marvin.ai and experience the difference altogether. Get a handy assistant who is always ready to help you, anytime, anywhere.